"Design and development in one bag". Version 10
September - October 2017

Version 9.1
December 2016
This WebTalkTo design version was recognised as a "Fox 6 Winner" on May 2017, the highest award on the Cssfox - web designers' community.
...brilliant job :) Creative. Rich. Full of surprises. Beautiful layout. Beautiful works. Nice transitions. Nice fonts. Nice texts. Awesome! I've spent a long time on your portfolio and enjoyed every minute. I'm impressed. More...
This site is totally unique and one of a kind. Your logo kills. Love love love your footer. More...

Janet Wong

. Community awards jury member. April 27, 2017
Can't even express how unique your design studio site is.


Version 7.1.3
February 2015

Version 7.1
December 2014




Related links
Click here, to see – how i did it.
More screenshots of this design version
Version 5.4 demo
Version 5
December 23, 2013
I have pictured the creation process of this design version from the very beginning (first sketches) up to the final version of the design. Click here to view the creation process.

Version 4.2
December 06, 2013

"But Beautiful". Version 3.1
August 2013
Screenshots of the pages templates and few words about version 3.1 – here.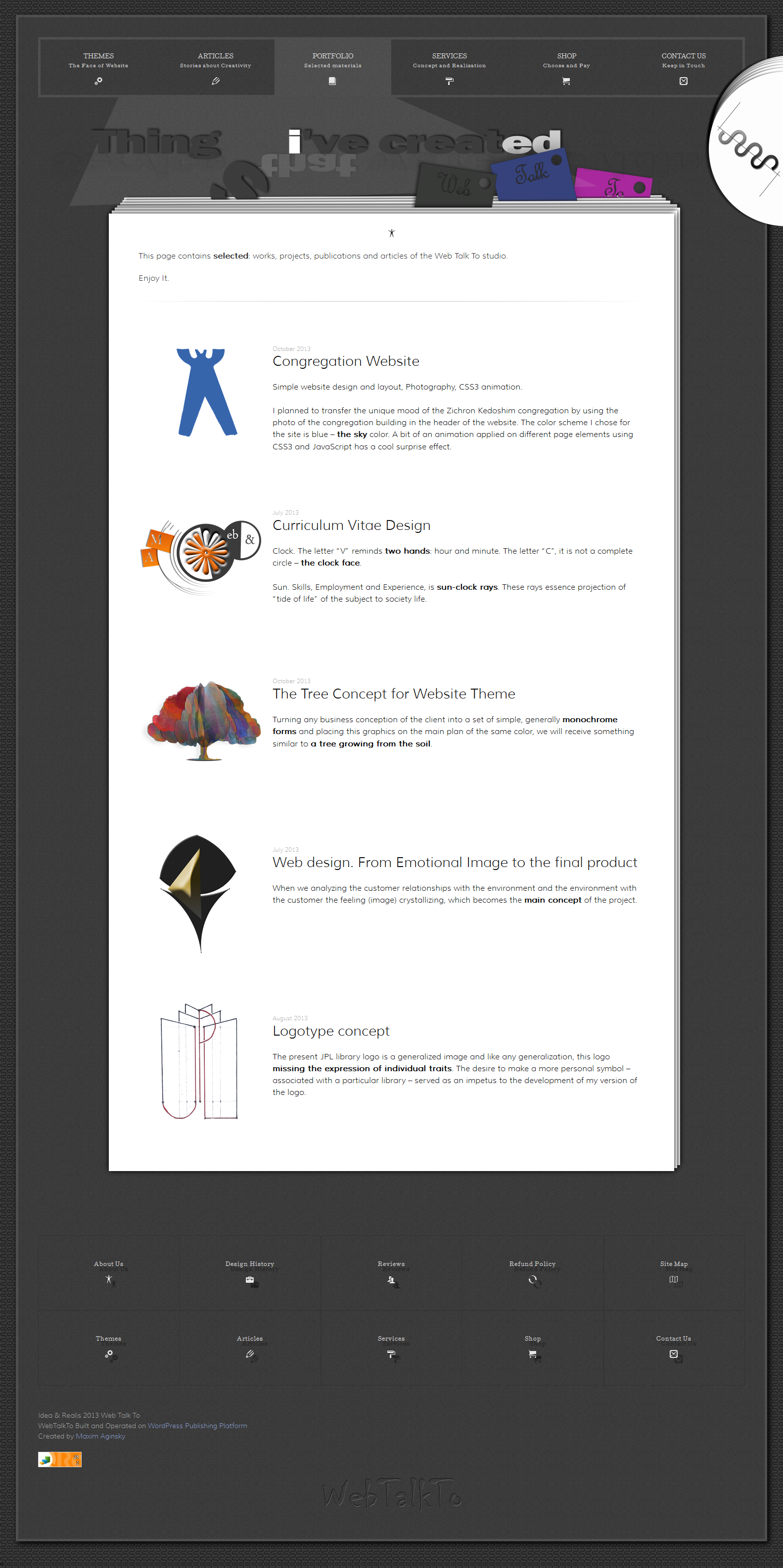 Version 3
June 2013
Contact page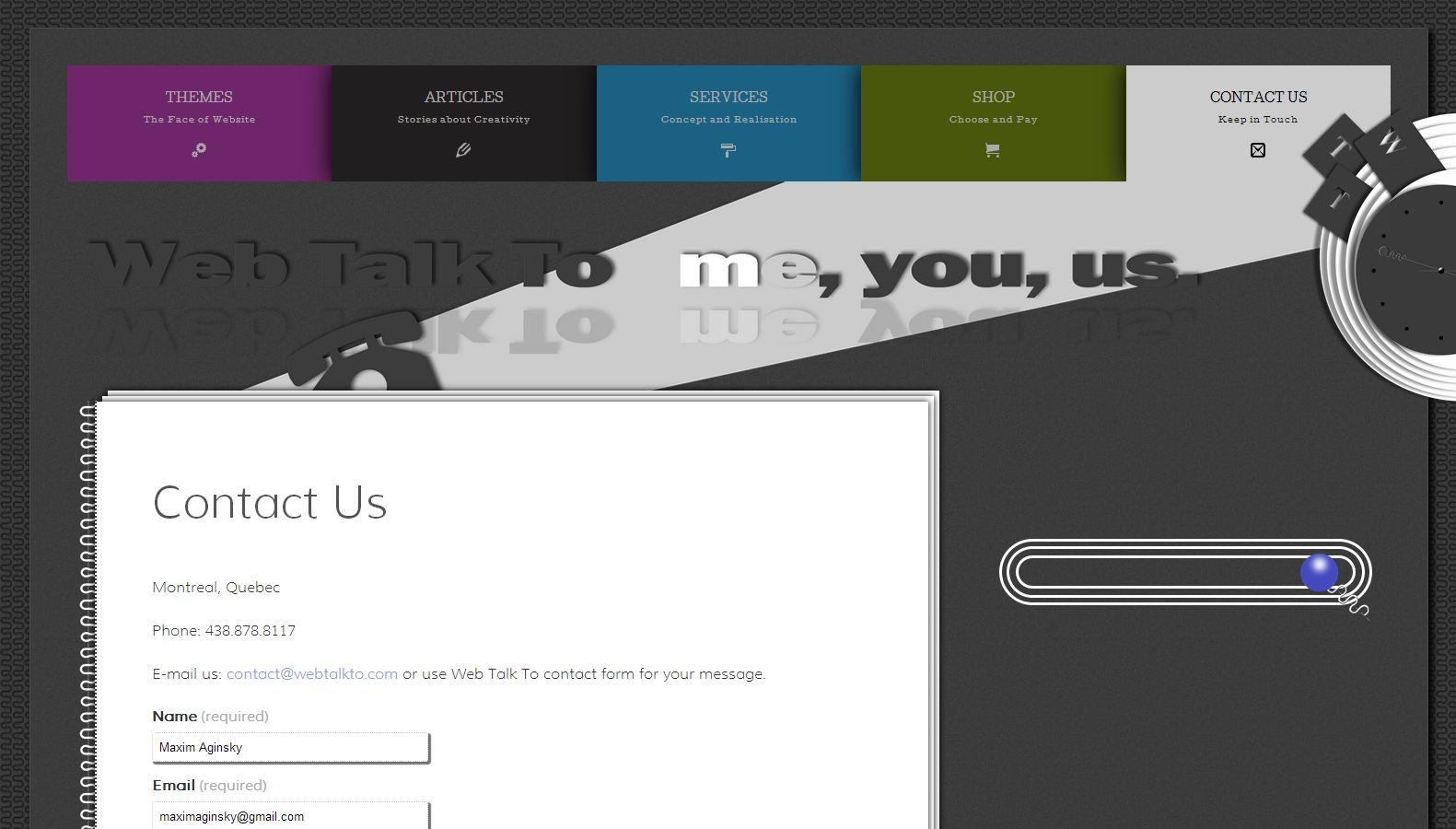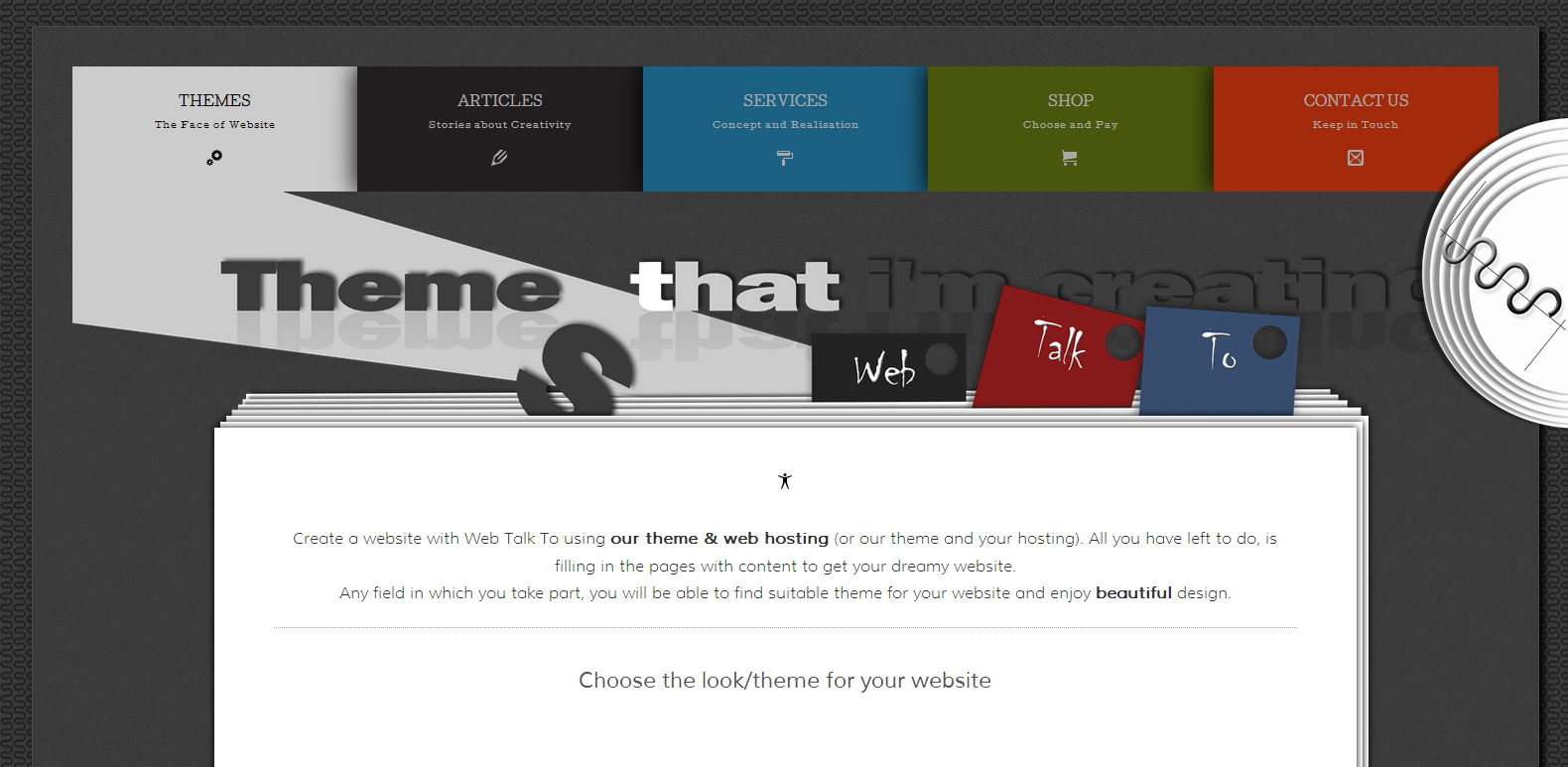 Version 2
Beginning of 2013
Released at the beginning of 2013 the website is built on WordPress platform, has a responsive structure and different design for pages. The process "Order & Pay" is automated by using PHP and JS scripts.

Related links
To read about second version of Web Talk To, click here.
Version 1
November 2012
Welcome to Web Talk To. This is one page portfolio of website themes. This version of Web Talk To worked without database.

Step 3
This is the last sketch of the web store.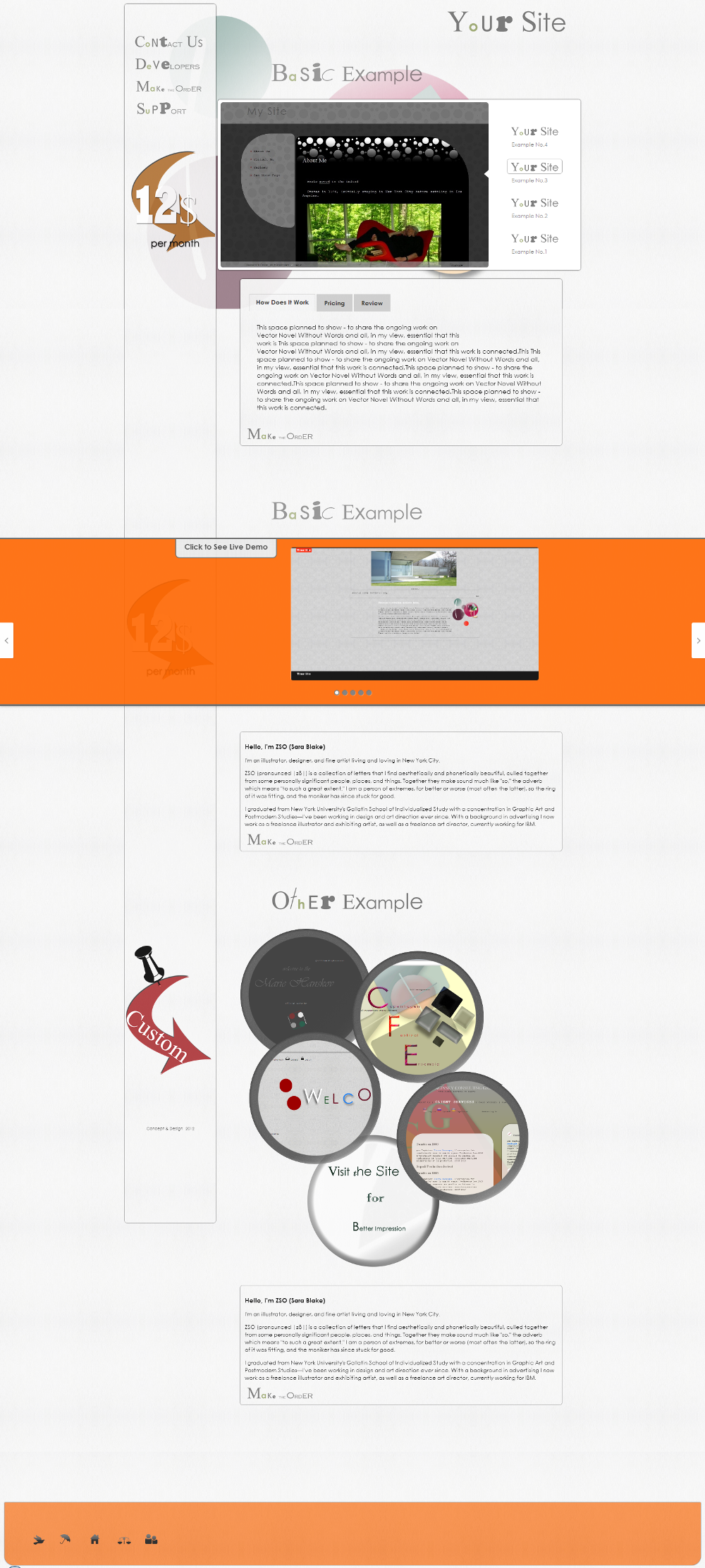 Step 2
Here begins the business.
I make an offer of cooperation to one of my friends – Vit and we decided to move an existing website themes portfolio to vitmax.net domain name. Through vitmax.net we start to offer websites to the public.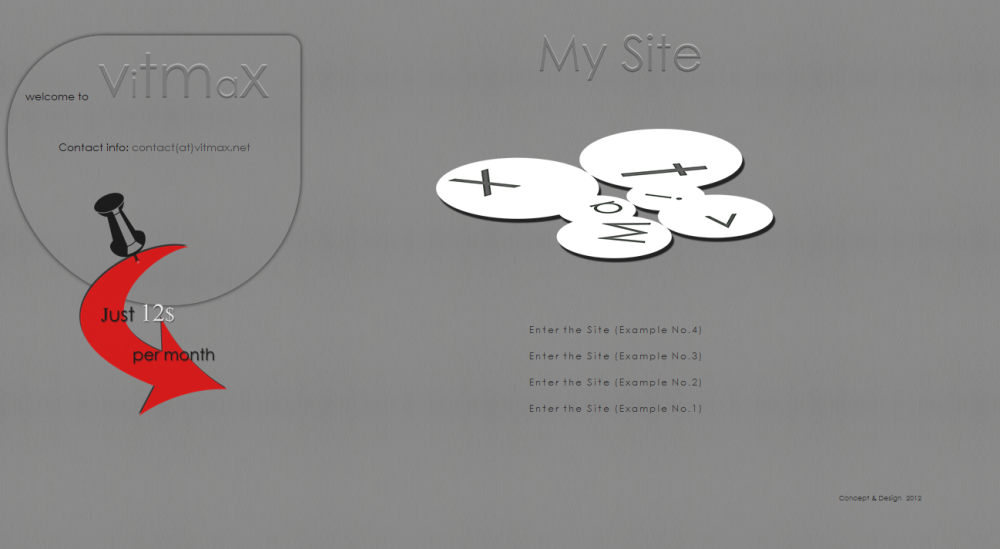 Step 1
2012
In one point there were four beautiful themes - Simple. Theme No.1, 2, 3, and 4 - hanging around. Those four first themes of my future Web Talk To portfolio I created for myself, without any business ideas behind it, in matter of artistic search and growth in the field I love. After a while I created a page and linked demo websites based on those themes to have kind of portfolio.
Here is screenshot of first (Web Talk To in future) front page.